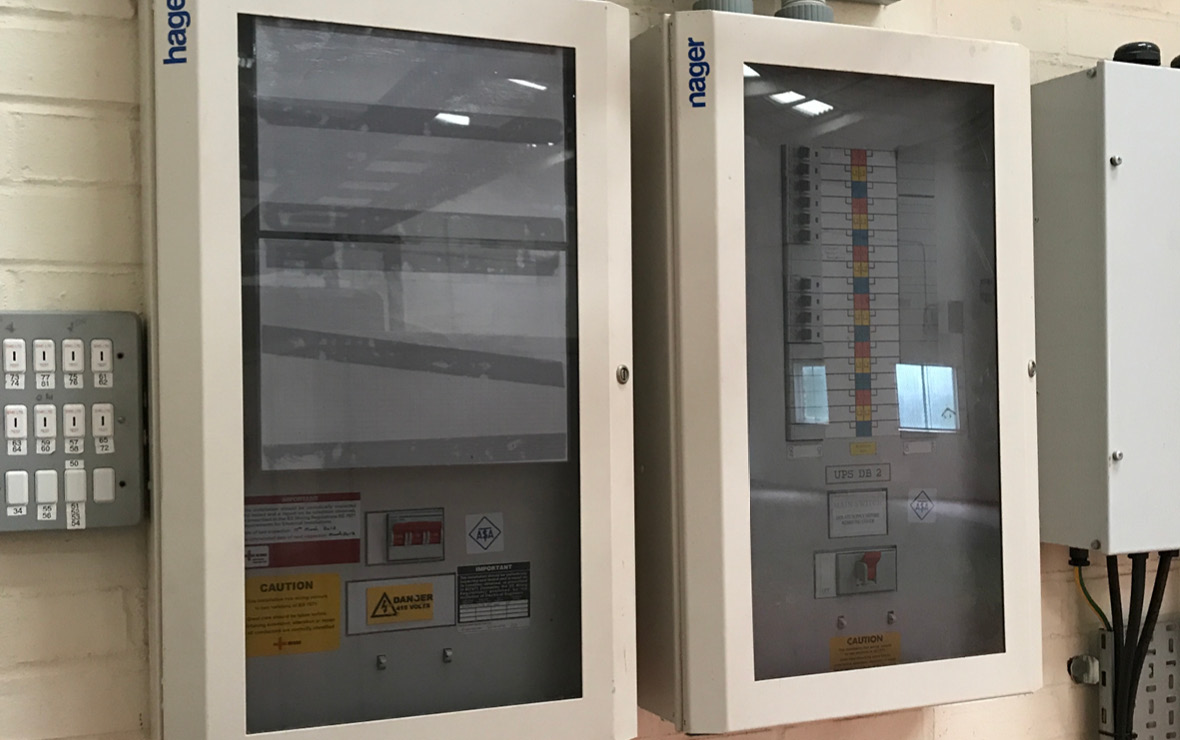 Hitchin Office Block and Warehouse
Working with JMM contracts Key Electrical and Data Services Ltd completed the Refit of a large office block and warehouse.
Introducing new individual distribution and metering for each of the 3 floors, each floor had new heating, power and data outlets.
We removed the existing redundant central battery system and old generator changeover panel, replacing it with a new 800A 4-pole switch, Working along side the electricity board for the isolations to enable us to carryout our works.