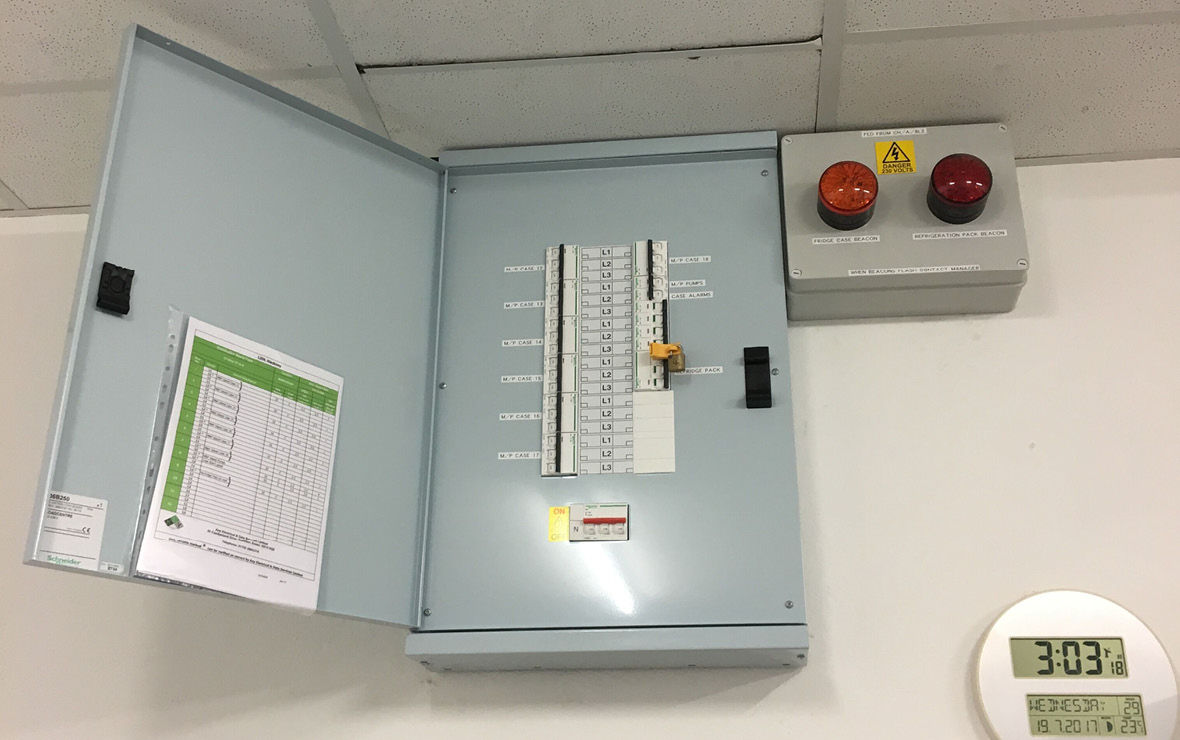 Key Electrical and Data Services Limited have been working alongside TLC Installations Limited on Lidl supermarkets ongoing re-fit roll out, installing new refrigeration cases and relocating existing cases to suit the new store layout.
This included new containment, Cabling, new distribution board and new lighting that is controlled alongside the automated fridge blinds.
With most stores having additional cases added and no working low temperature alarm system we were asked to introduce an alarm detection system that would alert the management of any refrigeration case or plant temperature issues. Installing 1 x red beacon for case temperatures and 1 x orange beacon for fridge plant, these would independently activate should a low temperature occur, either in any of the shop floor cases or the outside fridge plant.