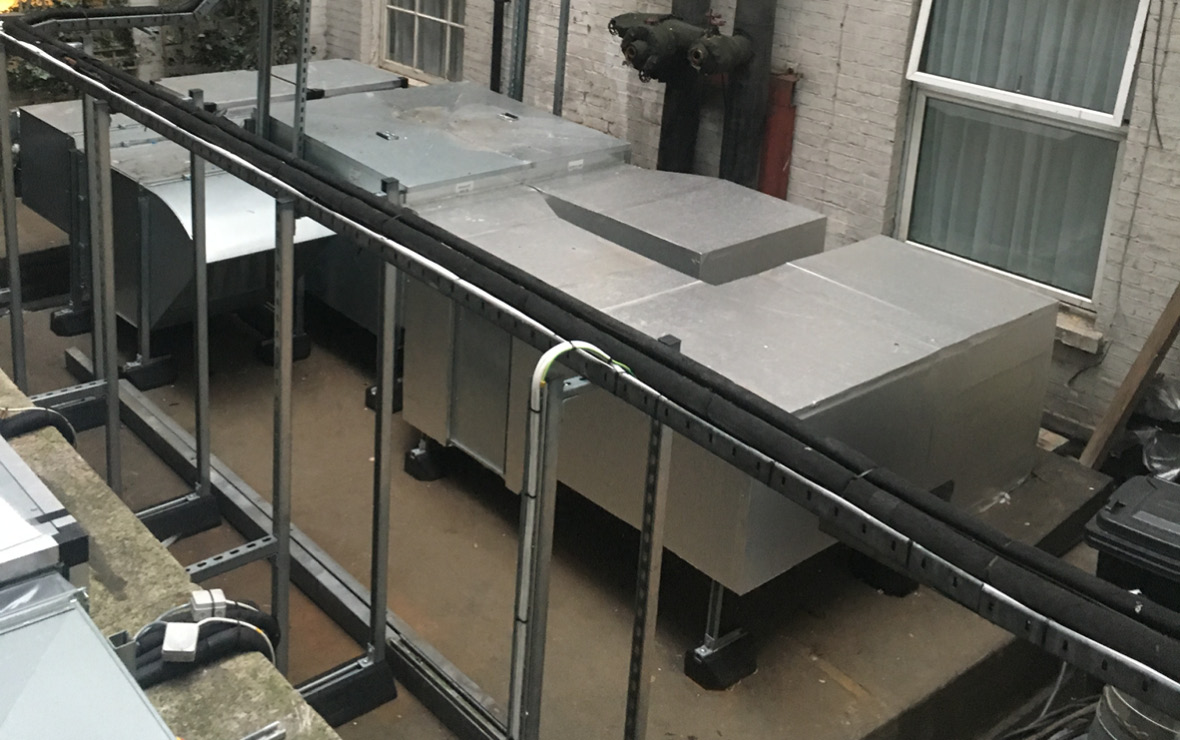 Working with Heartfield Ventilation & Air Conditioning, Key Electrical & Data Services completed the removal of the old, redundant H&V plant within the Hotels lightwell and the installation of all new Supply and Extract plant, making sure that the existing Ventilation system serving the hotel was maintained at all times, working within certain time frames so as to keep disruption to the hotel guests to a minimum.
Our first job was to support existing containment that was to remain but was currently relying on the old duct system for support. Coordinating with HVAC's project program and crane lifts for a smooth installation.
Once all old redundant plant had been removed, we returned to site to install the new control panel, fuse board and new wiring ready for second fixing and testing once all fans etc, had been installed.