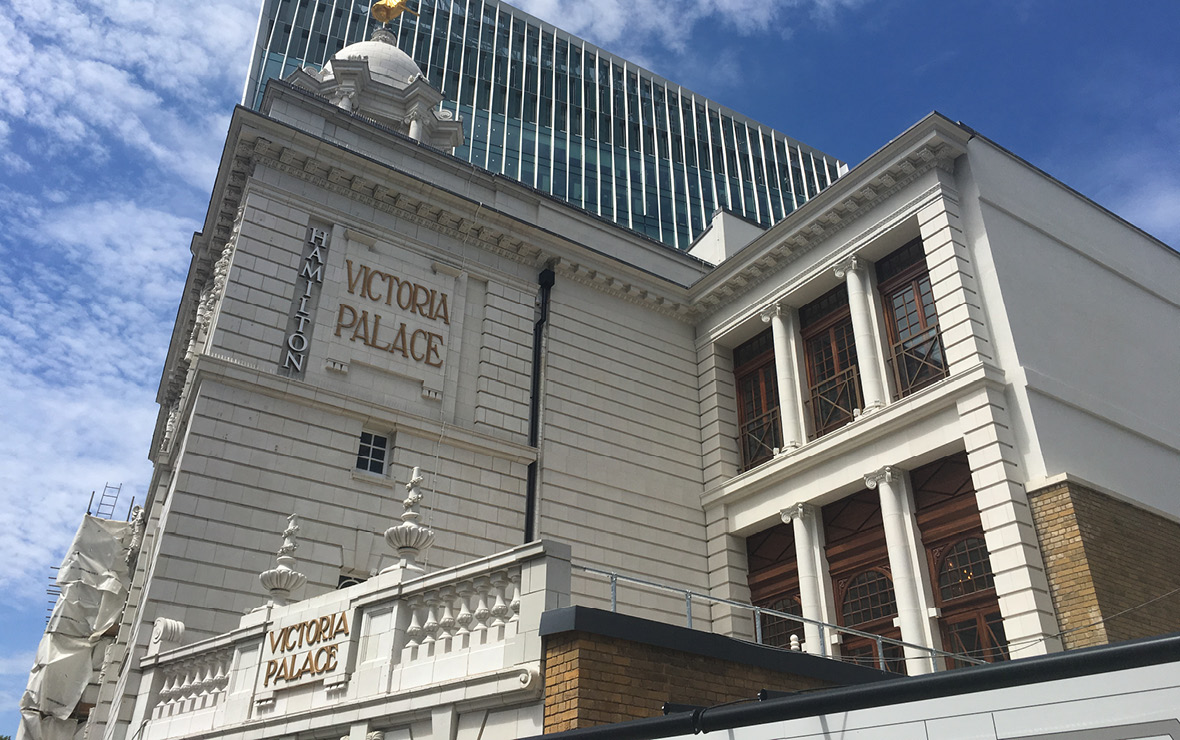 Victoria Palace Theatre – Third Floor Refurbishment
The historical Victoria Palace Theatre underwent a multi-million pound refurbishment after the long running "Billy Elliot" ended its run in April 2016 with the exception of the area known as the third floor.
Key Electrical & Data Services Limited were commissioned to install a DALI lighting scheme, general electrical power and CAT6A data works for this area to provide a meeting room, offices and a small kitchen.
Due to the age of the building and its unique interior design, the installation did not come without its challenges. Key Electrical & Data Services Limited ensured that the installation was carried out in a sympathetic and respectful manner so as to blend into the beautiful ambience of this glorious building.
The chosen lighting control for this project was a DALI system which gives complete control of individual circuits with the aid of strategically located lighting control panels. These panels consist of a push button configuration and are easy to understand and operate remotely or within the building.
Each group of lights has its own dedicated DALI circuit and is wired back to a DALI controller. From here, the controllers were configured to the clients pre-set specification.
The lighting consisted of general area LED spot lighting recessed into the ceiling including dedicated Zumtobell emergency fittings, Linear Flex LED strip around the perimeter of the rooms, flush LED LV track with LED spots and emergency route fittings connected to the central battery system.
The power and data services were provided to the various positions within the area, terminating the locations of equipment and in flush floor boxes, giving easy access at the dedicated desk positions.
The data installation for this project was carried out with CAT6A F/FTP low smoke, zero halogen Pastel Blue data cable to harmonise with the installation in the rest of the building. The cables were terminated in the data closet and end position with Excel Keystone Jack sockets.